Business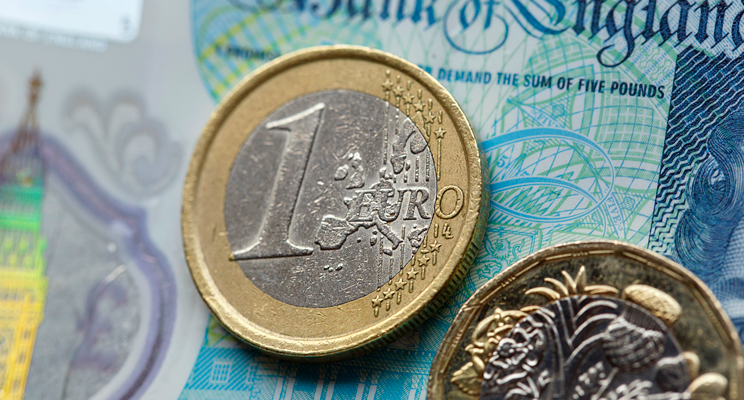 If you are thinking of purchasing a property abroad and require a mortgage, there are a number of aspects that need to be taken into account.
There are also added advantages of utilizing the services of an independent bank – rather than one connected to the developer or selling agent - as they will check the legalities and carry out a valuation of the property, although they will not carry out a full in-depth survey unless requested.
A lender will also ensure the property is good security for the mortgage that you require and to check the property has not been overpriced.
However, when applying for a mortgage abroad there are many different underwriting obstacles you may come up against, according to Simon Conn, the UK's leading overseas property professional and financial advisor (www.simonconn.com). Below are some common issues.
Lenders tend to calculate how much an applicant can afford by only taking into account 30-35% of their total net personal income (after tax), to cover any existing liabilities plus the cost of the new monthly mortgage repayments. Liabilities include existing mortgages, bank and car loans, school fees, maintenance and alimony payments and credit card balances, which need to be cleared, even if it is a 0% interest deal.
Net income is normally calculated from employed, pension or, possibly, investment income. In most instances, rental income on the new property will not be taken into account as part of the calculation.
If an applicant has existing rentals, lenders may not take that income into account. However, if that rental income is from multiple properties and separate audited accounts are available, the net profit from that source may be taken into account. They are then likely to request a tax return to substantiate this additional income.
A lower loan-to-value or a higher deposit will not affect the maximum amount you can borrow, as, since the world economic crisis, it is primarily down to affordability, but you may benefit with enhanced lending terms – i.e. lower interest rates, reduced setting up costs etc.
If you are employed, it is ideal if you have been employed in that current job for at least 6-12 months. If it is shorter, a potential lender will need to know of any remaining probationary period, and you are likely to be asked for your latest CV showing your job experience/history.
If there is a bonus, overtime or commission to be included, it is only likely to be included if it is guaranteed, or proof of a long-term track record is available.
If you are self-employed, you will ideally have at least three years' trading history with a minimum of two years' profitable accounts (confirming both gross turnover and net profit for those years). There must be a full explanation for any drop in turnover/profit and, of course, any losses incurred.
Please note, if an applicant has more than 20-25% shareholding, then they are normally deemed by a potential lender to be self-employed. If the self-employed applicant is based outside of the UK, their accounts must ideally be prepared by a recognized international firm of accountants to be accepted by a potential lender.
However, if a loan or other expense is paid for by a business, then any of these costs may not affect a personal mortgage application. In this case, you must show at least 3-6 months' history of the business account paying these expenses, but if you have any defaults, missed payments or CCJs, you are not likely to be accepted.
The maximum age a mortgage can finish differs from country to country, and this ranges from age 65 to 75. However, the majority of lenders will ask for any proof of income to be received after the normal state retirement age.
Please note, that by applying for a mortgage, it could slow down the sales process and it could be beneficial to apply for an "Agreement in Principle (AIP)" before finding a property, should the lender offer this option. With an AIP in place, it could be advantageous when negotiating with a seller.
There may also be additional bank, local taxes and legal costs applicable to the cost of raising a mortgage.
How much can I borrow?
Overseas banks generally promote repayment mortgages rather than interest only. The information below - as at January 2018 - is a general guide to what is available in some of the current most popular countries. These are available on a case-by-case basis and are subject to a client's overall financial profile and property valuation.
Portugal
Portugal has always been a popular country with Brits looking to buy abroad, with many recognizing its good value for money, nice weather and ambience when compared to other Mediterranean countries. It is not as stiflingly hot as some places as it is mostly on the Atlantic coast rather than the Med and there is also the Golden Visa programme and other tax benefits which are available to retired people.
Mortgages are available up to 80% loan-to-value, although better lending terms are available for loans of 70% or less. The most popular areas include the Algarve and the Silver Coast north of Lisbon, but there has been more interest for Madeira and even the odd enquiry for The Azores. Interest rates are currently available from approximately 1.75%-2.00% above 12-month EURIBOR (the interest rate at which some European banks lend funds to one another, where the loans have a maturity of 12 months).
Spain
Spain continues to be popular with its great weather, Mediterranean coast and laid-back lifestyle, whilst holiday home and investment purchases seem to be increasing. Mortgages are available up to 70% loan-to-value (better lending terms are available for loans of 60% or less). Interest rates are currently available from approximately 1.50%-2.00% above 12-month EURIBOR.
France
As usual, France remains in the list of top countries. Transport links from the UK are excellent so it is easy to get to, and it offers a more relaxed lifestyle with fewer people and better weather. Mortgages are available up to 80%-85% loan-to-value (better lending terms are available for loans of 70% or less). Interest rates are currently available from approximately 1.50%-2.00% above 12-month EURIBOR.
Italy
Certain areas are still of interest – such as Umbria & Tuscany, whilst Puglia and Sardinia are becoming more popular. Mortgages are available up to 60% loan-to-value and lender underwriting can be more onerous than other European countries. Interest rates are currently available from approximately 1.50%-2.50% above 12-month EURIBOR.
The USA
Interest in the USA has waned a bit since the Brexit vote and the exchange rate between the US dollar and the pound has led to a reduction in the number of potential purchasers. Popular areas include Boston, Fort Lauderdale, Miami, Orlando, Tampa, New York and other parts of the East Coast. West Coast destinations are always of interest, including San Francisco, Los Angeles and Seattle. Maximum loan-to-value rates are 70% (up to 75% in Florida) and interest rates are from approximately 4.50% fixed for 3 years, or 4.875% fixed for 5 years.
Which currency?
Agents generally recommend that an overseas mortgage and the income used to service the mortgage repayments are in the same currency, thus avoiding exchange rate issues. This income received could come from rental received from the new property.
In the past buyers have come unstuck by being misadvised to take out mortgages on, for example, Cypriot properties with a Swiss franc mortgage, but then exchange rates swung disastrously against them.
Win on exchange rates
When buying property in another currency, exchange rate fluctuations will affect the purchase price and mortgage payments. Foreign currency exchange companies are usually a better option, according to Meyrick Green, an Account Manager at currency specialist Moneycorp (www.moneycorp.com).
"A specialist can provide guidance and support so that you then understand fluctuations in the market and what they mean for you. Together with rates that are often much more favorable to those offered by high street banks, this could save you a lot of money on your deposit payment," he said.
Some currency firms also offer the opportunity to lock in exchange rates up to 18 months in advance. "The exchange rates are always changing, and that can make the cost of your foreign mortgage payments unpredictable. We have tools that can fix regular payments in a simple, cost-effective way," Meyrick added. This suits those who like to take control of their budget as it offers protection from currency fluctuations.
Top tips
Ask questions about where a property has been built. For example, if it has been built on an area that should have been set aside for green belt or agricultural land, then the chances are there is a risk. Make sure you take advice from an independent, English speaking lawyer - preferably not from the same area as the property.
In some cases, there can be problems with properties that have been constructed with the wrong permits, granted as a result of corruption, or with no permits at all. An independent lawyer should be able to save you the heartache of seeing your newly purchased dream home demolished.
Consider planning permission and which licenses the property needs. Not having the correct licences could have an impact on what utilities you can obtain.
Poor construction is a common problem. Always obtain an independent valuation, ideally from a professional surveyor expert in that country, even if it is a new property, as this will highlight any problems. New properties can sometimes be built in poor soil and with insufficient foundations, substandard building materials, or in dubious locations such as floodplains.
One of the most important warnings when purchasing abroad is when it comes to contracts. It is common to only receive one contract in the local language, in which case, you must get a professional translation completed. If you are given two copies of a contract which include the original and a supposed translation, get the translation checked by a professional.
If you are buying a property to rent out make sure you check what licenses are needed in the area as you may not even be allowed to rent your property out. Also, consider the cost of maintaining the property. Decide if it is worth employing a managing agent to look after it for you but do not forget to factor in their costs as it will reduce your profit.
How often do you intend to visit the property yourself to ensure it is kept up to date? If it is a long-term let, think about the wear and tear on furniture and other fixed goods.
Distance away – if the property is a long way from your main home, you may need to get there to sort out any major problems.
Who is going to vet your tenants? If they damage your property, you must have suitable cover and a deposit in place.
"Re-locating overseas permanently or just buying a holiday home abroad does not need to be a headache. Go through the proper channels and take advice from an independent lawyer and surveyor and your dream could be turned into a reality," Simon Conn said.
If you are a U.S. citizen or resident and maintain an undisclosed foreign bank account, beware. As numerous prosecutions trumpeted by the IRS make clear, the stakes have never been higher and the potential liabilities can be staggering. Why worry?
The vaunted secrecy of Swiss and other tax havens turns out not to be so secret after all. They've already named names to the IRS and more are on the way. Although the UBS case was most publicized, HSBC, Credit Suisse, and many other banks are in the mix now, as are many foreign countries besides Switzerland. So putting your head in the sand won't work in the long term.
The IRS had a special "Voluntary Disclosure Program" to bring violators into the fold, but the cutoff for participating in it was Oct. 15, 2009. If you are in that program, you are probably still slogging through filings and disclosures to the IRS. But if you missed that deadline--and many thousands did--beware. Sooner or later you'll have to address this problem one way or another.
Here's what you need to know:
1. You Must Report Worldwide Income
You must report your worldwide income on your U.S. income tax return. Plus, you must check "yes" (on Schedule B) if you have an interest in a foreign bank or financial account. Worldwide income means everything, including interest, foreign earnings, wages, dividends and other income. Even if the foreign income is taxed somewhere else, you still must report it to the IRS. You might be entitled to a foreign tax credit, or if you are living and working abroad, you may be entitled to an exclusion from U.S. tax for some or all of the income you earn abroad. But you still must report it.
2. Tax Return Disclosure Isn't Enough
Tax return filing alone isn't enough. All U.S. persons with foreign bank accounts must also file annually a Treasury Department Form, TD F 90-22.1 Report of Foreign Bank and Financial Accounts--commonly called an FBAR. The FBAR is due each June 30 for the preceding year. You must file an FBAR if the aggregate value of your foreign financial accounts exceeds $10,000 at any time during the year. All your foreign accounts are aggregated, so if you have two small accounts, say one in Germany with $5,000, and one in England with $6,000, you need to file an FBAR. If your foreign account balances at all times during the year total less than the equivalent of $10,000 U.S., you do not need to check the box on your tax return or file an FBAR, but you must still report any account earnings on your tax return.
3. There Are Big Tax Penalties
If you don't comply with one or both sets of obligations the penalties are severe. You sign tax returns under penalties of perjury, so if you fail to report your worldwide income--or even fail to check the box disclosing you have a foreign account--it can be considered tax evasion and fraud. The statute of limitations on such criminal acts is six years. Plus, the statute of limitations never expires on civil tax fraud, so the IRS can pursue you 10 or 20 years later for back taxes, interest and penalties. If you failed to report income, your civil liability to the IRS can include a 20% accuracy-related penalty or a 75% civil fraud penalty.
4. FBAR Penalties Are Even Bigger
The penalties for failure to file an FBAR are even worse. Failing to file an FBAR can carry a civil penalty of $10,000 for each non-willful violation. But if your violation is found to be willful, the penalty is the greater of $100,000 or 50 percent of the amount in the account for each violation--and each year you didn't file is a separate violation.
5. You Can Go To Jail
Filing a false tax return is a felony, while failing to file is only a misdemeanor--think of it as the Wesley Snipes rule. A person convicted of tax evasion can face a prison term of up to five years and a fine of up to $250,000. Filing a false return can mean up to three years in prison and a fine of up to $250,000. A person who fails to file a tax return can face up to one year of prison and a fine of up to $100,000. Failing to file FBARs can be criminal too, and the penalties are even more severe. The monetary penalties can be up to $500,000 and the potential prison term is up to ten years.
6. Voluntary Disclosure Is Still an Option
If you admit your failures to the IRS and say you want to make it right, you've made a "voluntary disclosure." Don't confuse this with the "Voluntary Disclosure Program," which had an Oct. 15, 2009 deadline. It is too late for that prepackaged program, but it's not too late to make an individual "voluntary disclosure." A voluntary disclosure must be truthful, timely and complete. You must: cooperate with the IRS in determining your correct tax liability; and make good faith arrangements with the IRS to pay the tax, interest and penalties determined by the IRS.
While a voluntary disclosure does not guarantee immunity from prosecution, the government generally will not prosecute you if you come forward voluntarily before you're under investigation. (If the IRS is already investigating you, all bets are off.) Note, however, that in publicizing the IRS Voluntary Disclosure Program in 2009, the IRS made clear it would show no mercy to those with undisclosed offshore accounts who didn't turn themselves in by the Oct. 15, 2009 deadline. For that reason, some tax lawyers fear that the traditional advantage of a voluntary disclosure--no criminal prosecution--is less certain.
Stepping forward should be done through a tax lawyer to the IRS Criminal Investigation Division. Usually the case will be referred to the civil branch of the IRS where all the filings, amending and penalty calculations are done. You then must file amended income tax returns for past years and delinquent FBARs. There's no bright line for how far back you'll have to go, as situations vary. However, the Oct. 15, 2009 program required six years of amended tax returns and FBARs, so that's a good benchmark. The total cost of making a voluntary disclosure is also hard to assess, but it can be more than the amount in your foreign account.
7. "Quiet Disclosure" Is Also an Option
Some practitioners consider a voluntary disclosure "noisy," since it involves going to the IRS Criminal Investigation Division. A "quiet" disclosure involves a correction of past problems without drawing attention to what you are doing and without going to the IRS Criminal Investigation Division. If you amend all past tax returns to report all income, check the box on Schedule B, and file all past due FBARs, haven't you (quietly) fixed everything? Arguably, yes. You would send in all the money you owe or wait to be billed. If you have been paying foreign taxes on your foreign earnings, your foreign tax credits could even net out the U.S. tax, so you might not owe back taxes.
If you reported and paid tax on all your income but did not file FBARs, you should attach a statement explaining why they were late. Perhaps you had never heard of FBARs or were told by your accountant you were in full compliance. You can avoid penalties if you had "reasonable cause" for not filing FBARs, but the grounds for waiving penalties aren't terribly clear.
8. Inconsistency Will Hurt You
Can you amend your tax returns, reporting your worldwide income and checking the foreign account box, but not bother filing delinquent FBARs? By checking the tax return box acknowledging your foreign account, you are admitting you have an FBAR filing obligation. So not also filing the delinquent FBARs seems risky.
Even though FBAR penalties are big, there have been some indications the IRS may not be pushing them too hard. If you don't file a pile of old FBARs, perhaps it won't be obvious you didn't file in the past? A tax lawyer cannot recommend this, but some clients are probably choosing not to file old FBARs.
9. Prospective Compliance Only Is Risky
Can you start filing complete tax returns and FBARs prospectively, but not try to fix the past? Some people think the IRS is so overwhelmed with FBARs and tax returns that you might be OK, but the risks are enormous and I cannot recommend it. The IRS may ask about the lack of prior FBARs and of prior tax returns disclosing a foreign account. If they ask questions, you should respond through your attorney and you can't lie.
10. Keeping Money Offshore Is Still Legal
Should you close all your foreign accounts and bring your money home? You are entitled to have money and investments anywhere in the world as long as you disclose your foreign accounts. If you are considering not trying to clean up your past tax returns and FBARs, you may be tempted to close your foreign account. However, closing your foreign account doesn't relieve you of the obligation to file accurate tax returns and FBARs. Tying off the problem prospectively may make sense, but can make your lack of compliance even worse if your actions are viewed as efforts to conceal your previous offshore activities. For that reason, don't take any of these steps without professional advice.
There's widespread confusion and noncompliance involving foreign bank accounts and the situation is unlikely to get better. Get some professional advice and try to get your situation resolved.
Village Life är något slags himmel som stads folk. Människor som aldrig har varit i byarna kunde inte få den verkliga skönheten i byn livsstil. Mindre föroreningar, buller och rusa med en hisnande utsikt och fredlig miljö. De byggde sina egna hus med bambu och Palm Leaf som tak och gräva brunnar för en frisk och ren vattenförsörjning. För att undvika svält, de höjer grödor och husdjur runt sina hus som livsmedelsförsörjning. Village människor behöver inte möta många svårigheter i sina liv eftersom de har allt de behöver för att överleva.
Och nu är livet annorlunda än det var tillbaka när byborna gjorde allt för hand. Idag är det lättare att betala för någon att odla mat, sy kläder och bygga skydd än att göra allt själv. Saker är mer snabba, bekväma och fulla av spänning men med komplexitet och packa med kamp för att göra en levande och överleva eftersom du inte kommer att vara länge utan pengar i dagens värld.
Byns liv och dagens nuvarande sätt att leva är bäst på sitt eget sätt. Båda har för-och nackdelar men det är viktigt enligt ditt val. Om du är en person som vill njuta av vatten från brunnen och beroende av lugn och sval natur så kan du definitivt leva på ett gammaldags sätt. Men om du njuter av den 21: a-talet livsstil med moderna bekvämligheter, är du fri att göra det. Vi har alla valet av hur vi vill leva våra liv och det är beroende av den komfort nivå man vill ha i livet. Bellmoore Group Inc granska och förstår dina unika och diversifierade behov, arbetar vi för att uppfylla vad du strävar efter att uppnå. Företaget har länge varit i branschen ger bekvämlighet till sina kunder inom leasing, mäkleri och konsulttjänster.